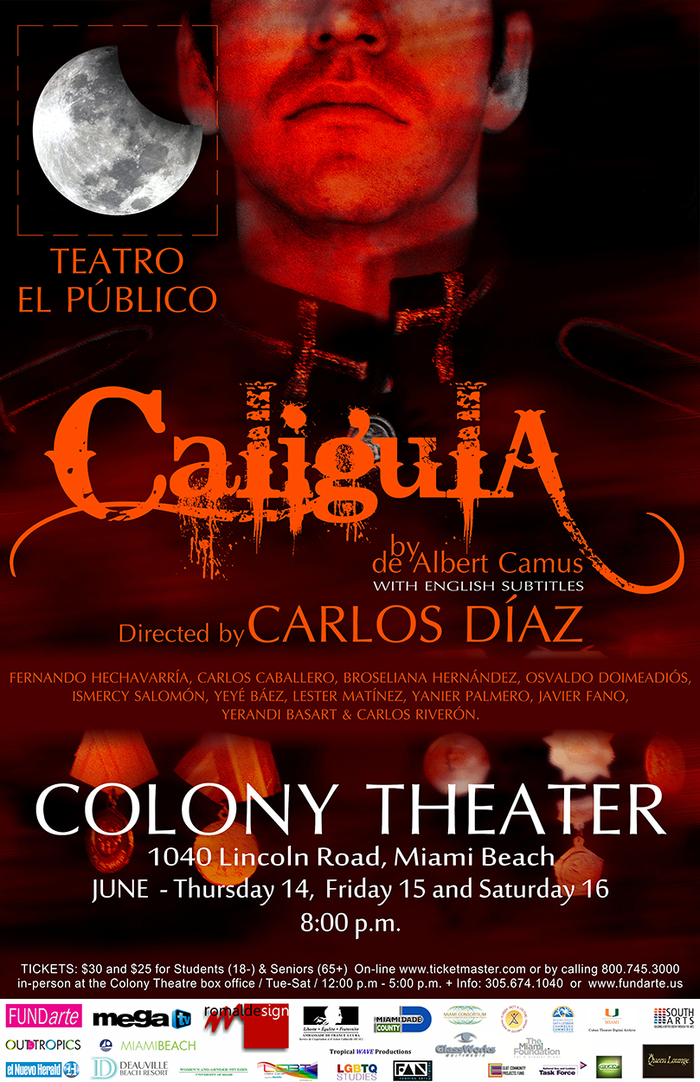 Teatro El Público: Calígula, by Albert Camus
Thursday to Saturday, June 14th - 16th @ 8:00 p.m.
Colony Theatre, 1040 Lincoln Road, Miami Beach

This is a Cuban retelling of Camus' version of Rome: Caligula's love devours everything and the desire to defeat a body that reflects the strength and vigor of his own youthful adolescence. Director Carlos Diaz gives the tyrannical Caligula a contemporary face, making him into an icon armed behind the mask of gayness and the glamour of the most illustrious uniforms, thus inciting us to other forms of misconduct way beyond the sexual.
FUNDarte recommends: